Your friends on the Kiwi Innovation Journey
Who are we?
Fun loving technology and investment professionals that want to help individuals connect with the innovation ecosystem
We are a collective of ambitious young Entrepreneurs, Investors, Researchers and Government Innovation players that want to help young people get exposure to and get involved with the Kiwi innovation ecosystem by collaborating across the country.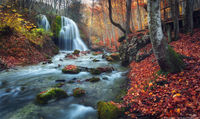 Fun & Engagement
We strive to hold fun monthly activities that lets you meet and connect with future leaders of the tech ecosystem. Are you an organization that sees a potential to collaborate on events? Reach out!
Board Observer & Recruitment
Due to synergies with like-minded organizations, our members are often exposed to direct recruitment and board observer opportunities on Startup companies.
Professional Networking
Our members and extensive networks comprise of individuals representing the very best and most credible organizations in the country that are involved in commercialization of early stage technology.
Investments & Education
We collaborate with angel investors who provide us with mentorship, guidance and at times even provide opportunities to invest in companies.